More and more industrial bakers are seeking for frozen solutions to improve good shelf-life, logistic and cost. Frozen yeast help bakers improve the stability of frozen dough, meeting the growing demand for frozen products that help simplify the supply chain, while producing high quality baked items.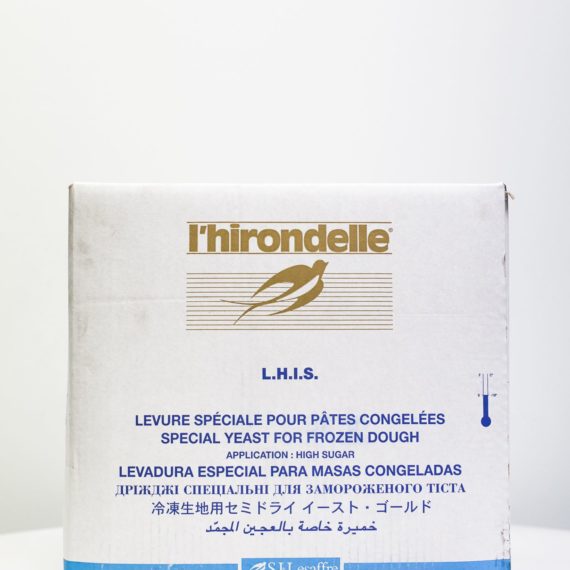 Applications: For sweet dough, rich in fat (recipes >10% sugar)
Direction for use: Use as you would use fresh yeast, in reduced quantities. You can:
Blend into dry flour, before mixing.
Disperse in water – even very cold.
Incorporate into dough during mixing.
Feed into automatic dispenser.
Use it straight from the freezer, limiting a temperature rise as much as possible.
Shelf Life: 2 years from production date, if stored as recommended at -20°C
Packaging: 3.5kg polyethylene bags (4 bags per carton)